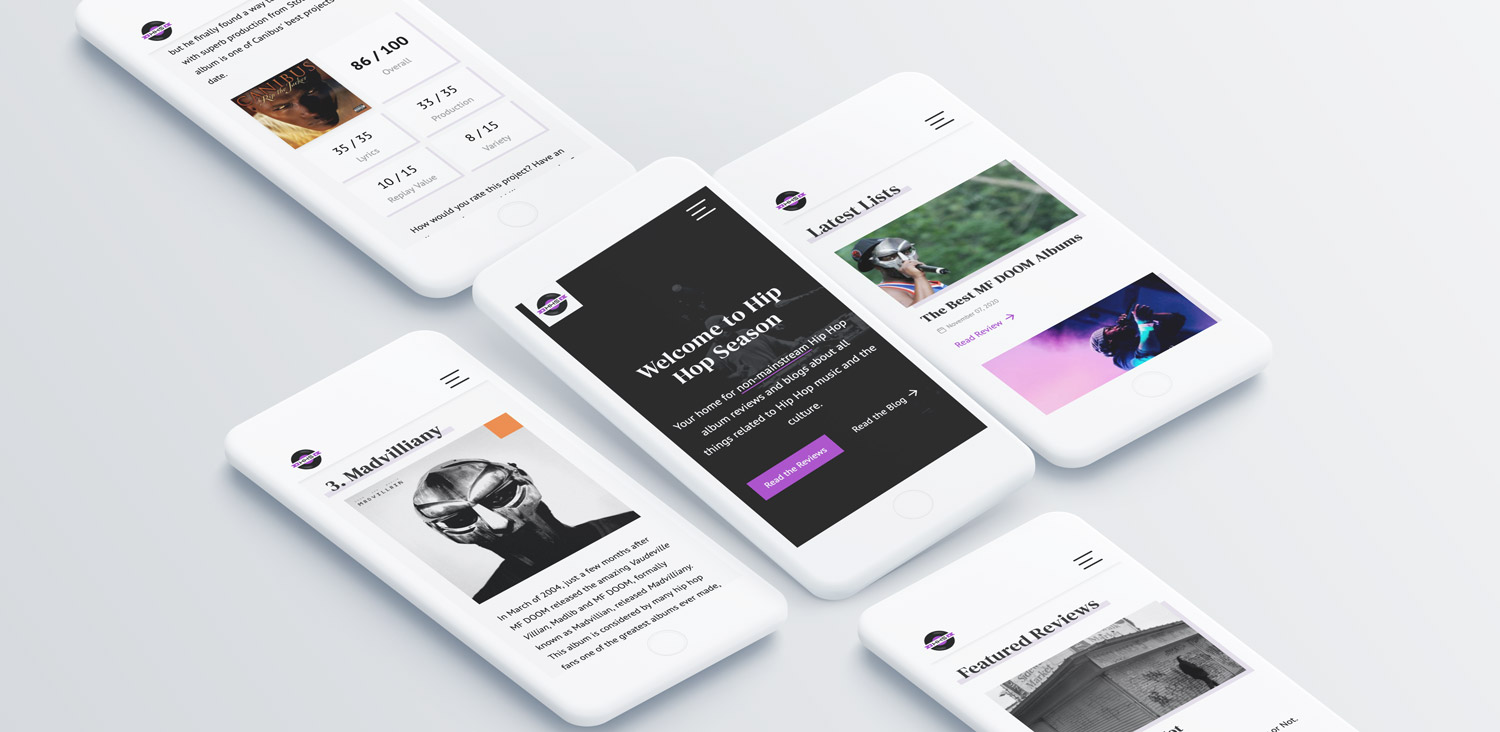 The Client
Hip Hop Season is a passion project done for myself. I'm an avid listener of hip hop music, mostly non-mainstream or underground specifically. I felt the need to create this website because there isn't enough platforms where people review non-mainstream hip hop music.
The Goal
The goal was to create a website where people can go to and read long-form non-mainstream hip hop music reviews. I wanted the reviews to be straight to the point and I also wanted to build in a 100 point rating system with four review categories. Also, I wanted a good amount of white space to help the user have a pleasant reading experience.
The Results
In the end, I built a website that is 100% responsive on all devices and has a lot of white space. On each review, the first paragraph is a summary of what I thought of the project so the user gets a glimpse of what I thought before diving into the rest of the review. Also, each review has scores broken out for the four different review categories.
More Projects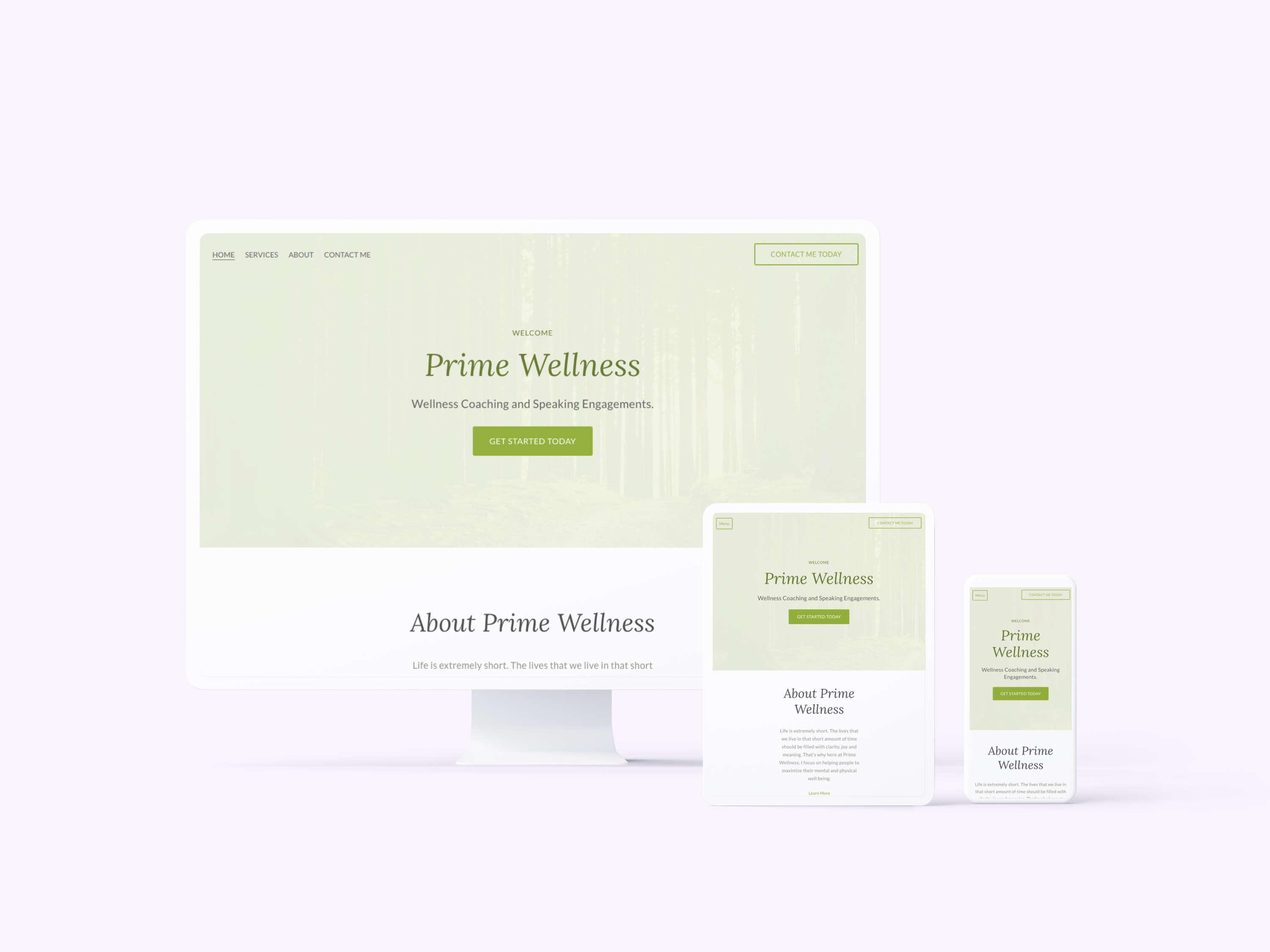 Prime Wellness focuses on optimizing holistic health and helping people achieve their goals. Built in WordPress for easy editing capabilities.
Project Details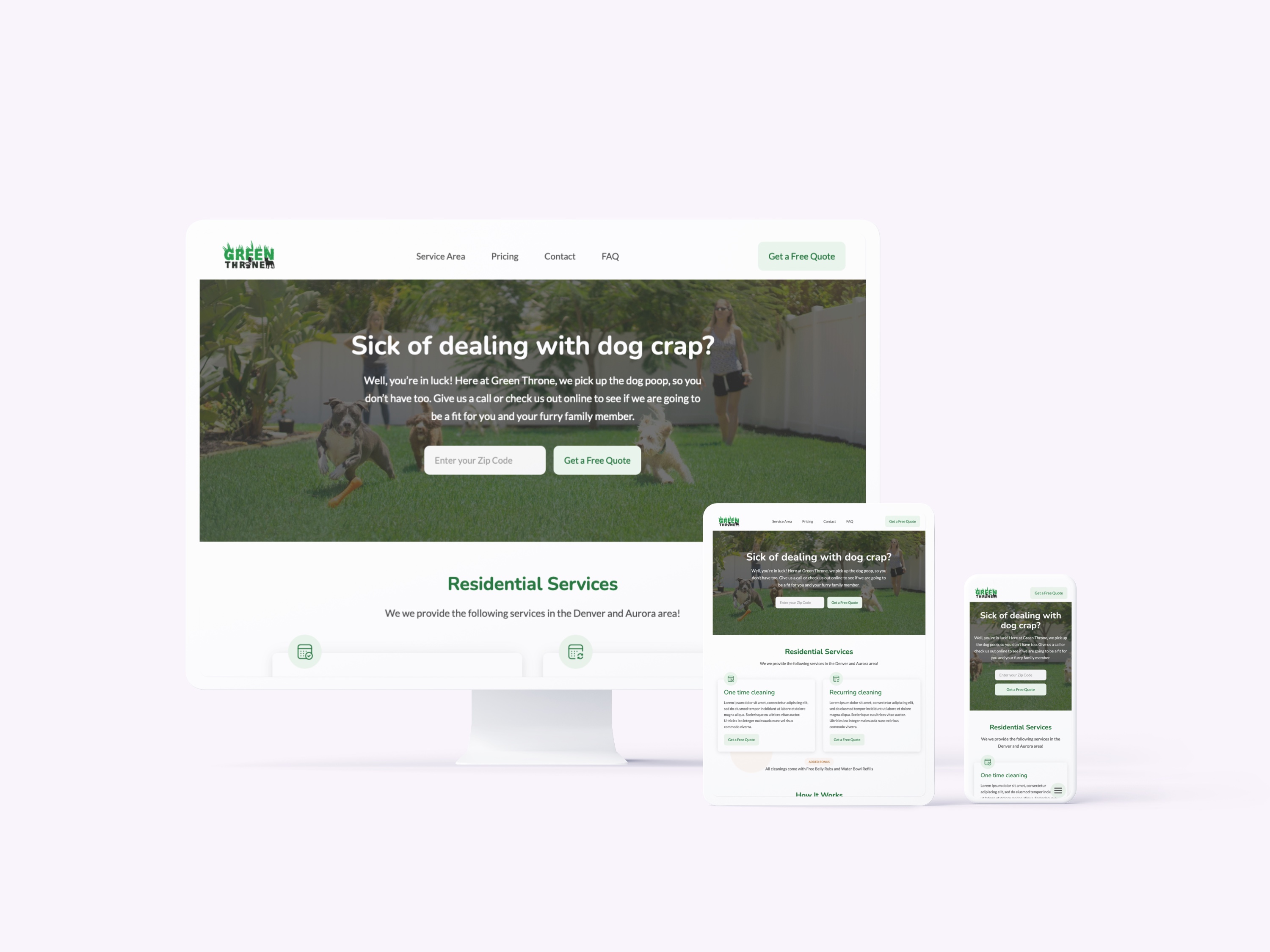 Green Throne Pet is a pet waste clean up service offered in the Denver area that needed a website to market their services and gain traffic. Built with WordPress for easy editing.
Project Details
Let's work together
Elevate your online presence with a user-focused website. Reach out for a discovery call & let's turn your ideas into a stunning digital experience.